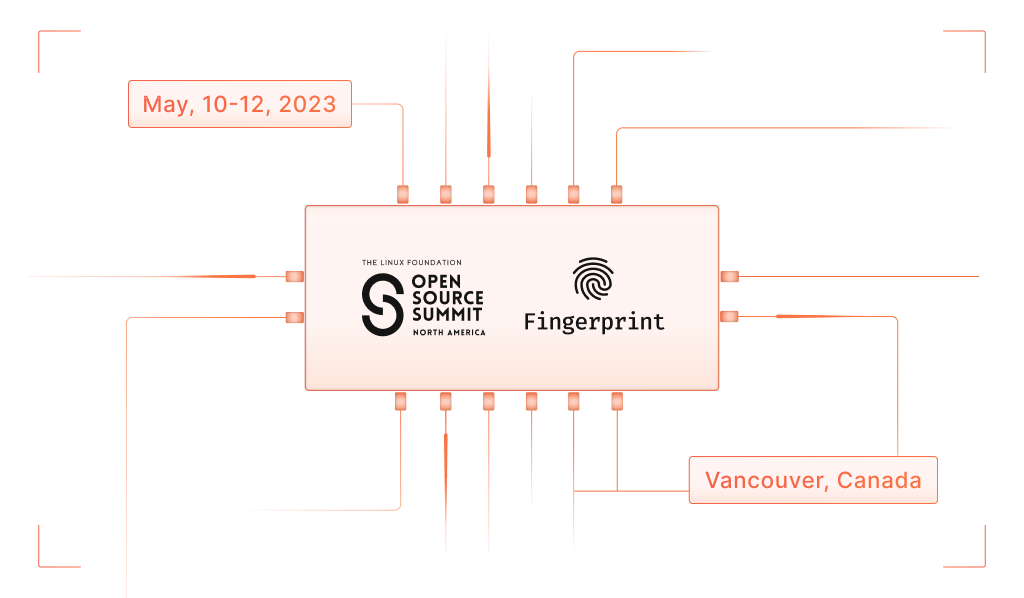 The Fingerprint team is sponsoring Open Source Summit 2023 in Vancouver, BC, on May 10-12, 2023! Open Source Summit is the premier event for open-source developers, technologists, and community leaders to collaborate, share information, solve problems, and gain knowledge, furthering open-source innovation and ensuring a sustainable open-source ecosystem.
Join us at booth #S17 to discover how the #1 browser fingerprinting library on GitHub identifies users at scale to prevent unauthorized account access. Open-source browser fingerprinting helps you identify specific users within a few lines of code. 
You'll learn how you can:
Better identify users to prevent account sharing, enforce paywalls, and detect account takeover attempts.
Improve your user experience without adding steps by implementing browser fingerprinting or device identification.
Go beyond browser fingerprinting with the world's most accurate device identifier that combines the power of browser fingerprint with over 200 signals to identify returning users for weeks and months with 99.5% accuracy. 
Meet us on-site
If you want to learn how the world's most accurate device identifier can improve user identification beyond browser fingerprinting, book a meeting with us at booth #S17. You'll have the opportunity to speak to one of our experts on-site to learn how Fingerprint can prevent fraud, improve user experiences, and help you better understand your traffic. Plus, you'll be entered to win a Meta Quest 2!
We look forward to seeing you at the show!