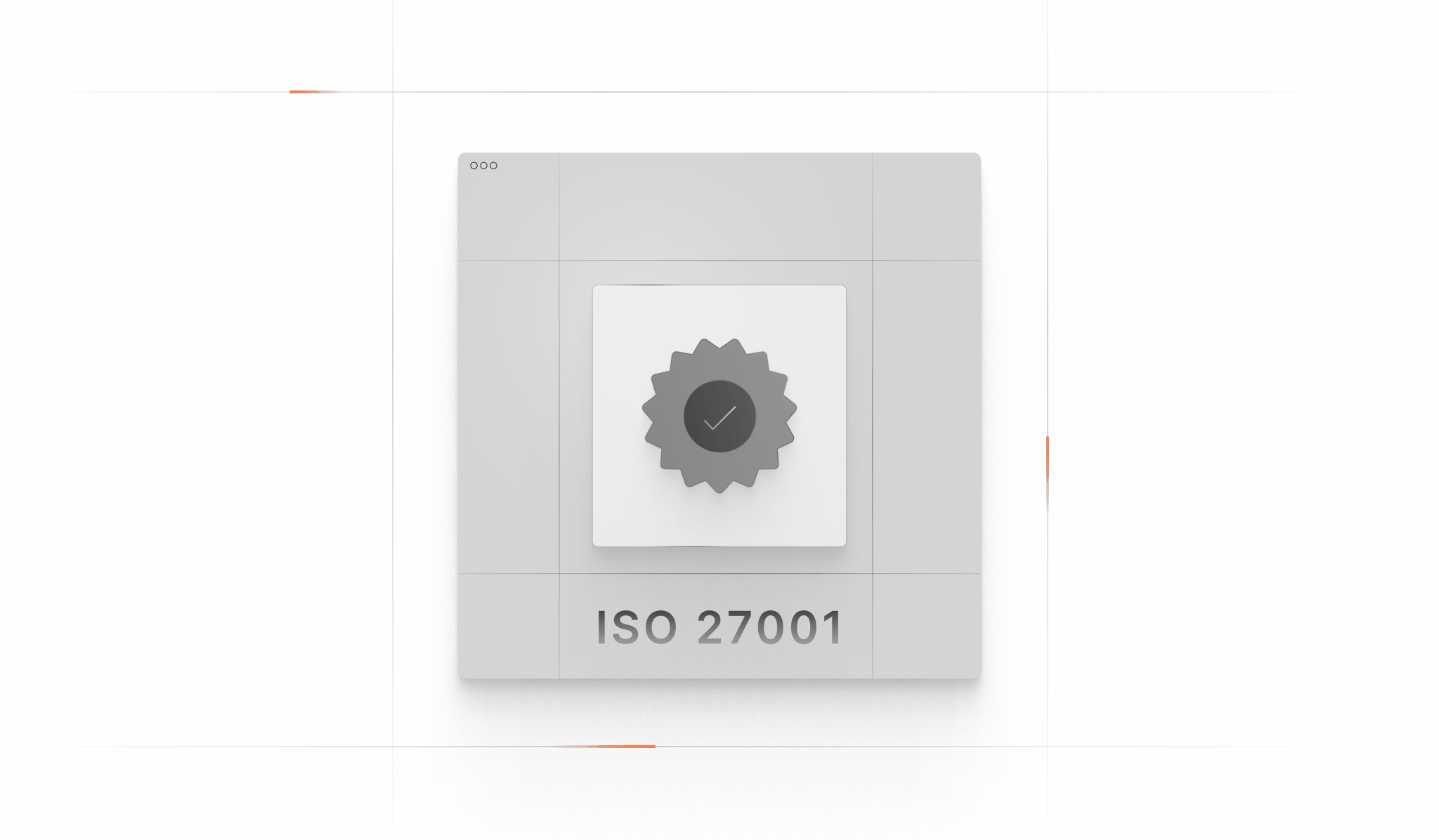 We're excited to announce that Fingerprint is now ISO 27001 certified! 
In late 2022, we announced our SOC 2 Type II compliance, and we're thrilled to extend our commitment to our customers' data privacy and security a step further with our ISO 27001 certification. 
What is ISO 27001? 
ISO 27001 is the best-known standard for information security management systems. Companies of any size and industry can become ISO 27001 certified by following the requirements of establishing, executing, and maintaining an information security management system. The requirements of ISO 27001 are set by the International Organization for Standardization (ISO) and the International Electrotechnical Commission (IEC). Organizations obtain an ISO 27001 certification through an independent auditor. 
By obtaining an ISO 27001 certification, Fingerprint is committed to adhering to the ISO standards of data protection and security, and handling and minimizing risks associated with the data we own and manage as a company. 
Why does ISO 27001 matter? 
Our mission at Fingerprint is to empower developers to stop online fraud. At the heart of our mission is providing our customers with safe and secure software in which to do so. ISO 27001 affirms that we proactively manage information safely and securely.
What does an ISO 27001 certification mean for Fingerprint customers?
ISO 27001 is a verifiable practice, and you can reach out to our sales team or view our certificate here. Customers can trust that their data is handled and processed safely and securely with the highest-quality information security processes. Additionally, maintaining our ISO 27001 certification requires annual audits by an independent auditor, furthering our commitment to our c ustomers to continue our security practices.

You can read more about our best-in-class security practices on our security page.