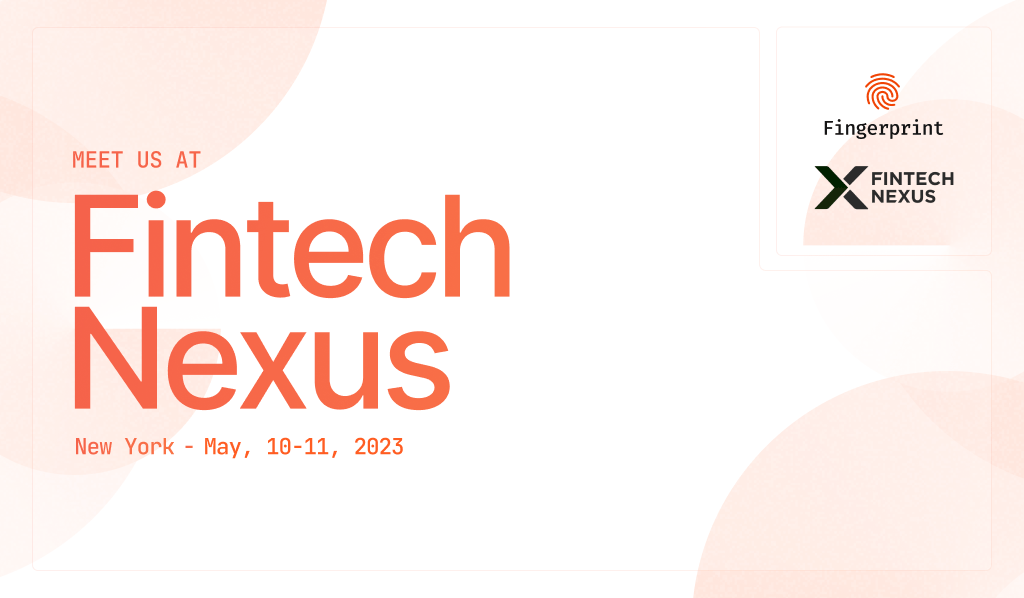 The Fingerprint team is attending Fintech Nexus 2023 in NYC, May 10-11, 2023! We will be participating in Fraud Fight Club, About-Fraud's premier fraud fighting event happening in conjunction with Fintech Nexus 2023. 
Fraud finds its way into all steps of a financial transaction. Fingerprint, the world's most accurate device identifier, can identify users along each step of the way.
With just a few lines of code, you can:
Identify users from start to finish of every transaction. 
Prevent account takeover without compromising user experience.
Increase approval rates of loan applications with streamlined identification.
Stop card cracking and credit card testing with stolen credentials.
Meet us on-site
If you're interested in learning how Fingerprint can protect your transactions, users, and company reputation, book a meeting with us at booth #237. You'll have the opportunity to speak with one of our experts on-site to learn how Fingerprint can identify and protect against fraudulent behavior using 99.5% accurate device identification. Plus, you'll be entered to win a Meta Quest 2!
We're excited to see you there!