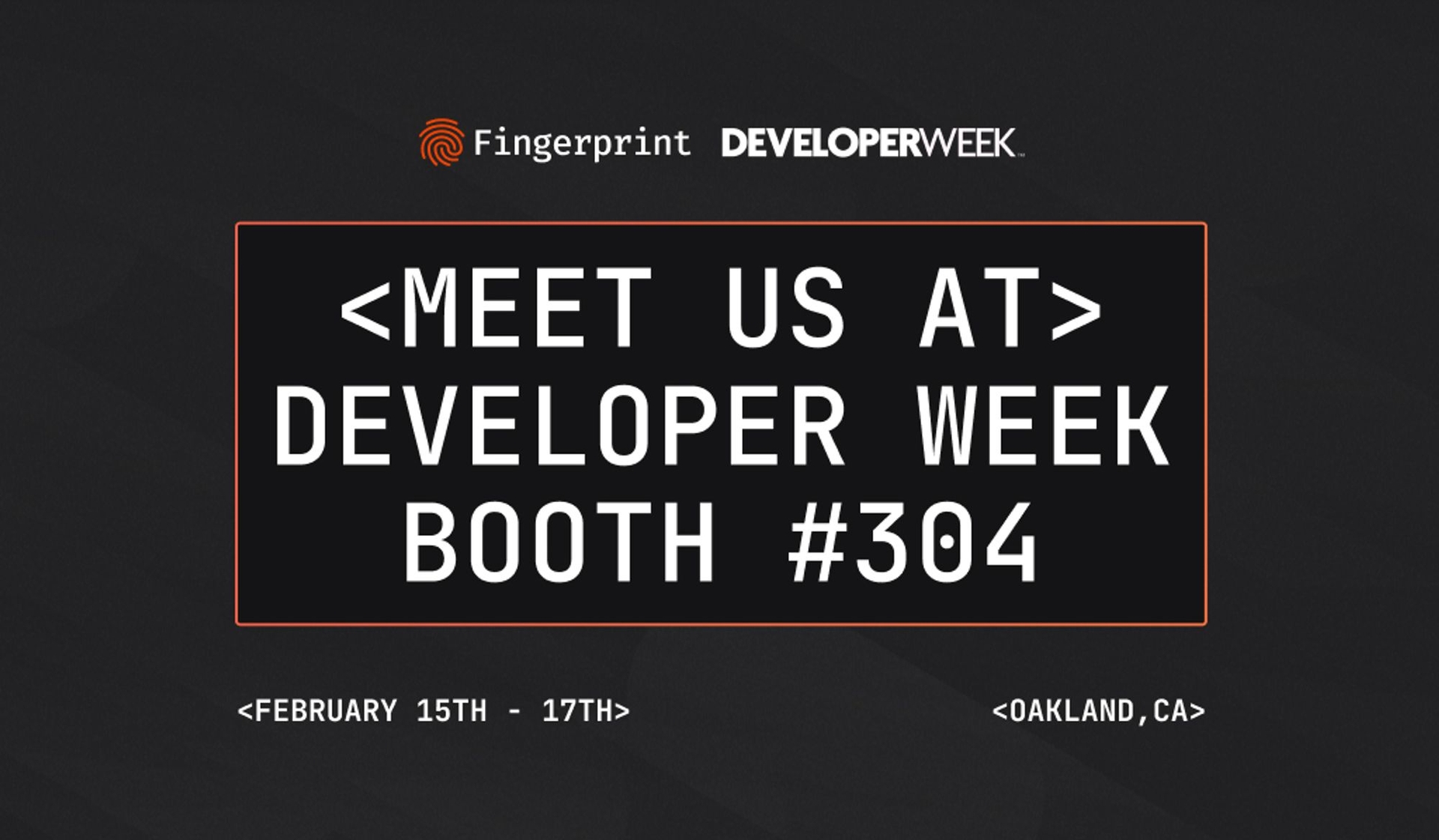 hZ4W5oQ7pJVIHbW2fBXA
Learn more about Fingerprint
Streamline user experiences for trusted traffic
The highest accuracy device identification for mobile and web
Improve visitor analytics on mobile and web
Talk to our Team
Book a meeting with us at DeveloperWeek and speak with one of our experts on-site. You'll learn how Fingerprint:
Enables developers to quickly solve their toughest challenges within security, analytics, and UI/UX
Implements easily with just a few lines of code
Lowers friction for a seamless customer journey
All qualified attendees who book a meeting with us will be entered to win a Steam Deck 512GB.
Want to learn more? Join us for our presentation where our Head of Developer Relations, Martin Makarsky, will be presenting the session below.  
"Identifying through the noise: Why browser fingerprinting is your missing fraud prevention link" on Thursday, February 16th at 3:00 PM.
Even though malicious website visitors account for a small percentage of your total visitors, they can make the loudest noise when committing various fraudulent actions. As developers, however, you're responsible for identifying, verifying, and blocking them when needed.
We'll introduce the concept of browser fingerprinting as a means of fraud detection. We'll walk through various fingerprinting techniques, how they work together, and how you apply highly accurate device identification in real-life situations from account creation to checkout.
Session Takeaways:
Overview & Introduction to browser fingerprint techniques 
How to generate a highly accurate fingerprint 
Real-life applications of fingerprinting for fraud detection and prevention