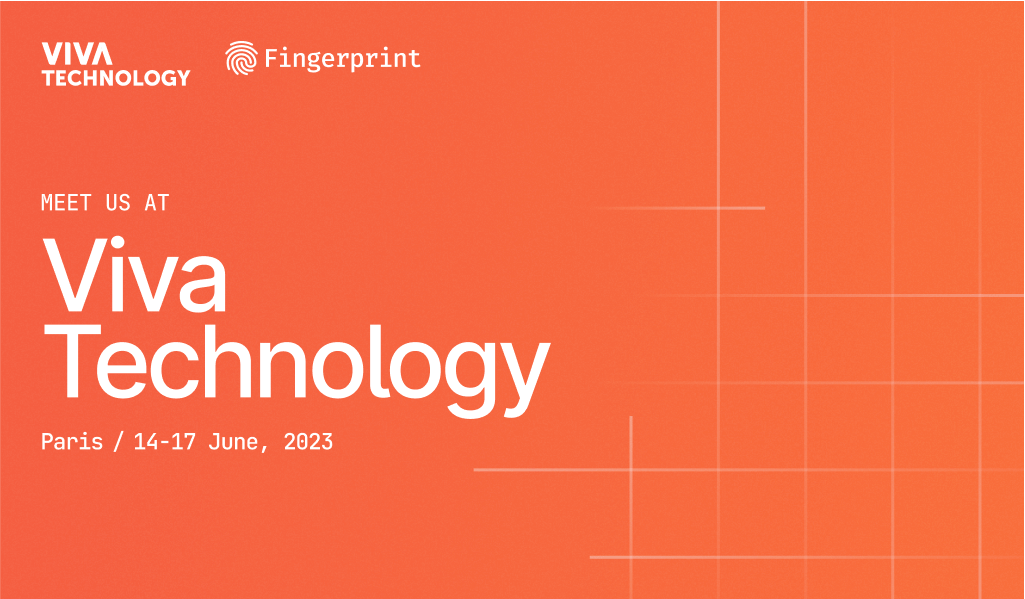 hZ4W5oQ7pJVIHbW2fBXA
Learn more about Fingerprint
Streamline user experiences for trusted traffic
The highest accuracy device identification for mobile and web
Improve visitor analytics on mobile and web
Talk to our Team
The Fingerprint team is attending Viva Technology in Paris, June 14-17, 2023! At this event, you'll meet with thousands of startups revolutionizing their industries, get close to the world's most inspiring speakers, and experience firsthand how meeting the right people at the right time is how conversations start, ideas are born, and partnerships are made.
The future of fraud detection is here. Get a complete view of your users throughout the customer journey with Fingerprint. Book a meeting with us at Viva Technology 2023 to learn how Fingerprint prevents fraud, improves user experiences, and helps you better understand your website traffic.
Our newest set of capabilities, Smart Signals, helps to better detect the most difficult attributes:
VPN detection
Webview linking
Blocklist matching
IP address resolution
Spoof detection
Meet us on-site
If you're interested in learning why 16% of the Top 500 websites use Fingerprint, book a meeting with us at booth #A29. You'll have the opportunity to speak with one of our experts on-site to learn how Fingerprint's solution is powered by the 99.5% accurate device identifier that lasts for months.
We can't wait to see you there!