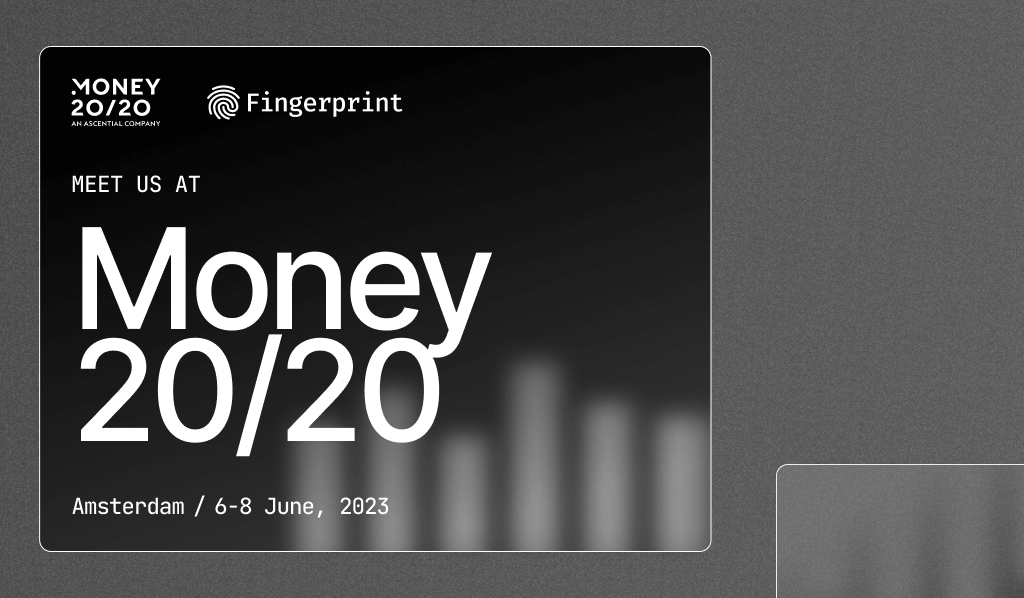 hZ4W5oQ7pJVIHbW2fBXA
Learn more about Fingerprint
Streamline user experiences for trusted traffic
The highest accuracy device identification for mobile and web
Improve visitor analytics on mobile and web
Talk to our Team
The Fingerprint team is attending Money20/20 Europe in Amsterdam, June 6-8, 2023! At this event, you'll connect with the industry's boldest and brightest new voices to delve into the challenges of right now and shape together what comes next for the money ecosystem in Europe and beyond. 
To start, you can future-proof your fraud prevention strategy with the world's most accurate device identifier. Book a meeting with us at Money20/20 Europe to learn how Fingerprint provides a complete view of all your users at every step of the customer journey without compromising on their experience. 
With just a few lines of code, you can:
Prevent account takeover without compromising user experience.
Enhance your fraud and risk modeling with machine learning to better identify returning users.
Identify users with confidence on all browsers and devices — including iOS and Safari.
Meet us on-site
If you're interested in learning how Fingerprint's device identity platform gives you a complete view of your users — whether or not they are logged in or concealing their identity, book a meeting with us at booth #K64. You'll have the opportunity to speak with one of our experts on-site to learn how Fingerprint's solution is powered by the 99.5% accurate device identifier that lasts for months.
We're excited to see you there!