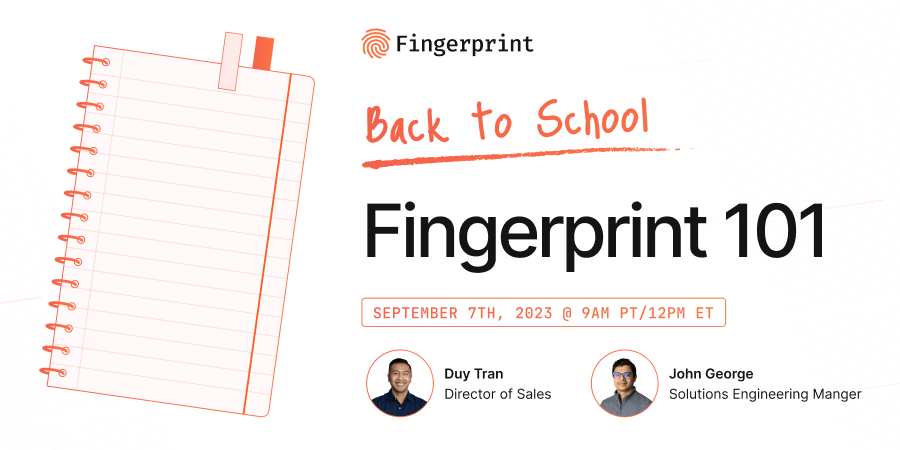 hZ4W5oQ7pJVIHbW2fBXA
Learn more about Fingerprint
Streamline user experiences for trusted traffic
The highest accuracy device identification for mobile and web
Improve visitor analytics on mobile and web
Talk to our Team
Go back to school this fall and get to know the world's most accurate device identifier in this introductory webinar.
We'll show you how Fingerprint works and give you an overview of the current state of device intelligence and how it solves online fraud -- an ever-changing and increasingly expensive challenge for businesses of all sizes.
You'll see our latest release, Smart Signals, which creates a robust set of signals from VPN detection to Android tamper detection to stop fraudulent activities before they happen.
Register now, and even if you can't attend, we'll send all registrants a webinar recording.